Coating Application Technologies offers an array of customized services, designed to ensure customer requirements and satisfaction. Customer satisfaction comes from our detailed quality system, streamlining production schedules, and on time completion, every time.
Powdercoating is often used for parts and products exposed to environmental and mechanical stresses. Some of the key characteristics of powdercoating are listed below:
Extremely durable and long-lasting with many formulations exceeding 1000 hours for ASTM standard salt sprays.

Not suitable for most temperature sensitive surfaces as typical bake temperatures reach 350 - 400°F.

Superior corrosion resistance.
Even finish without drips or application traces, usually in one pass.

More complex process that requires specialized equipment (electrostatic booth, curing ovens).
What Types of Substrates Can Be Powdercoated?
Steel (including stainless and galvanized)
If the metal can hold an electromagnetic charge and withstand the heat from the curing process, it can be powder coated.
Wet painting is the traditional (although technologized) process of applying a liquid paint to a product for finishing. Some key characteristics of wet painting are below: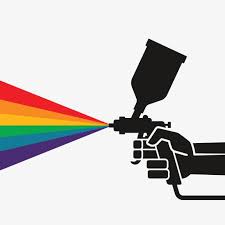 Used for a wide variety of products

Can be used when products can't be heated

Can be used when parts have too much mass to efficiently heat and cure

Requires less specialty equipment but is more labor intensive
Can produce a wide range of colors and effects for custom jobs

May be preferred solution for large or bulky items too large to fit in common oven sizes

Applicable for products that demand a thin coating/finish
The generic term for blast cleaning metals is "sand blasting". The term sandblasting is used to describe the mechanical action of removing paint, rust, oil, and mil scale from an object.
At CAT our blast rooms and cabinets provide a clean controlled environment in which to provide the first step in the coating process, cleaning the base material.

In accordance to NACE and SSPC Specifications, we provide the many different levels of blast cleaning. Abrasive selection is critical to proper base material cleaning and surface profile. We can match the proper abrasive to meet our customer's job specifications.
Pad printing is a printing process that can transfer a 2-D image onto a 3-D object. This is accomplished using an indirect offset printing process that involves an image being transferred via a silicone pad onto a substrate. Pad printing is an extremely detailed option that uses line widths measuring .005" in large and small production runs.
Screen printing is a printing technique whereby a mesh is used to transfer ink onto a substrate, except in areas made impermeable to the ink by a blocking stencil. A squeegee is moved across the screen to fill the mesh openings with ink, and a reverse stroke then causes the screen to touch the substrate momentarily along a line of contact. One color is printed at a time, so several screens can be used to produce a multicolored image or design.
We offer both pad printing and screen printing services along with a wide range of stock and custom colors that match your specifications. Additionally, we provide precision application of graphic images using artwork supplied by the client. To reduce lead time and ensure reliability, we design and manufacture custom fixtures, screens, and printing plates.